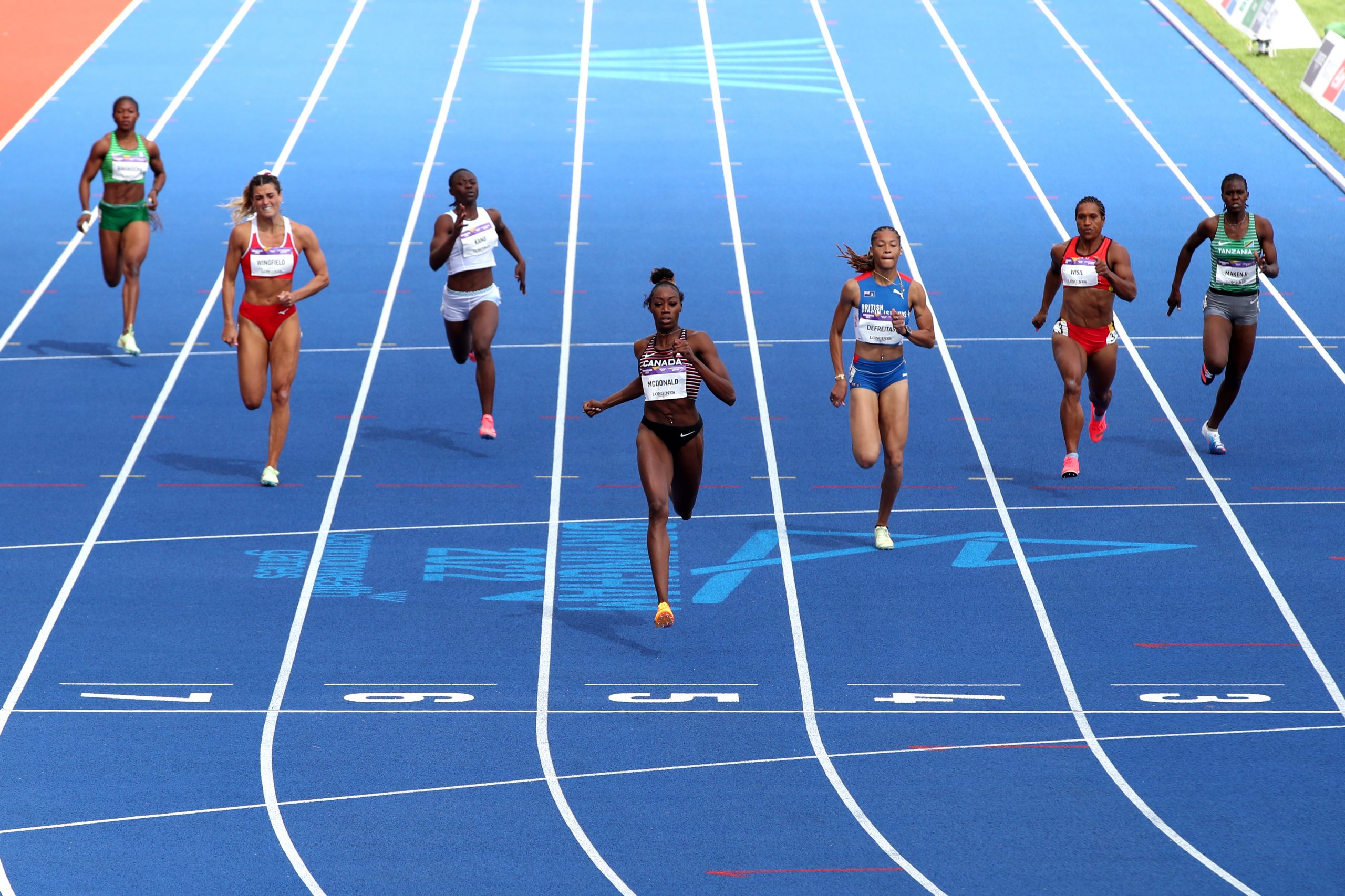 Charlotte Wingfield made it through for the next round of the 200 metres at the Commonwealth Games in Birmingham.  Competing in the sixth heat, she crossed the finish line in fourth place, with a time of 24.47 seconds. She will now proceed to the next round which will take place on Friday 5th August at 21:15hrs Malta time.
In Squash men's doubles Niall Engerer and Kijan Sultana beat Cayman Islands' Julian Jervos and Cameron Stafford 2-1. After losing the first set 4-11, the Maltese duo fought back to win both the remaining games 11-8.  They now proceed to face England's James Willstrop and Declan James tomorrow, Friday 5th August.
In the Mixed and Ladies doubles Malta fared less better with all games being lost. In Mixed Doubles, siblings Lijana and Kijan Sultan lost against England's Georgina Kennedy and Patrick Rooney (2-0), and Niall Engerer and Colette Sultana lost against Welsh Tesni Evans and Joel Makin with the same score of 2-0).  In the Women's doubles, it was a close battle for Colette and Lijana Sultana won the first set 11-8 but lost the other two sets 11-10.
Aiden Buttigieg, Malta's only cyclist in a field of 54 cyclist, completed the individual time trial in a time of 56:05.93, finishing in 36th Place. The race was won by Australian Rohan Dennis (46.21.24), followed by Fred Write (England) and Geraint Thomas (Wales).  Buttigieg will now compete in the Road Race on Sunday 7th August.
Sam Cassar, another Games debutant, competed against Sri Lankan Dumindu Abeywickrama. Despite valiant efforts and a strong fighting spirit, Cassar was defeated with a score of 20-12, 22-20.
Disappointing day for Lawn Bowls, when Women's pairs suffered further defeats against Malaysia (20-16) and Cook Islands (22-15). The Men's Fours  played against New Zealand, and whilst they were leading the game for a while, they narrowly missed out on a win with a final score of 14-13.
On Friday, other Maltese athletes in action include Claire Azzopardi who will compete in the qualifying rounds of the women's Long Jump event.