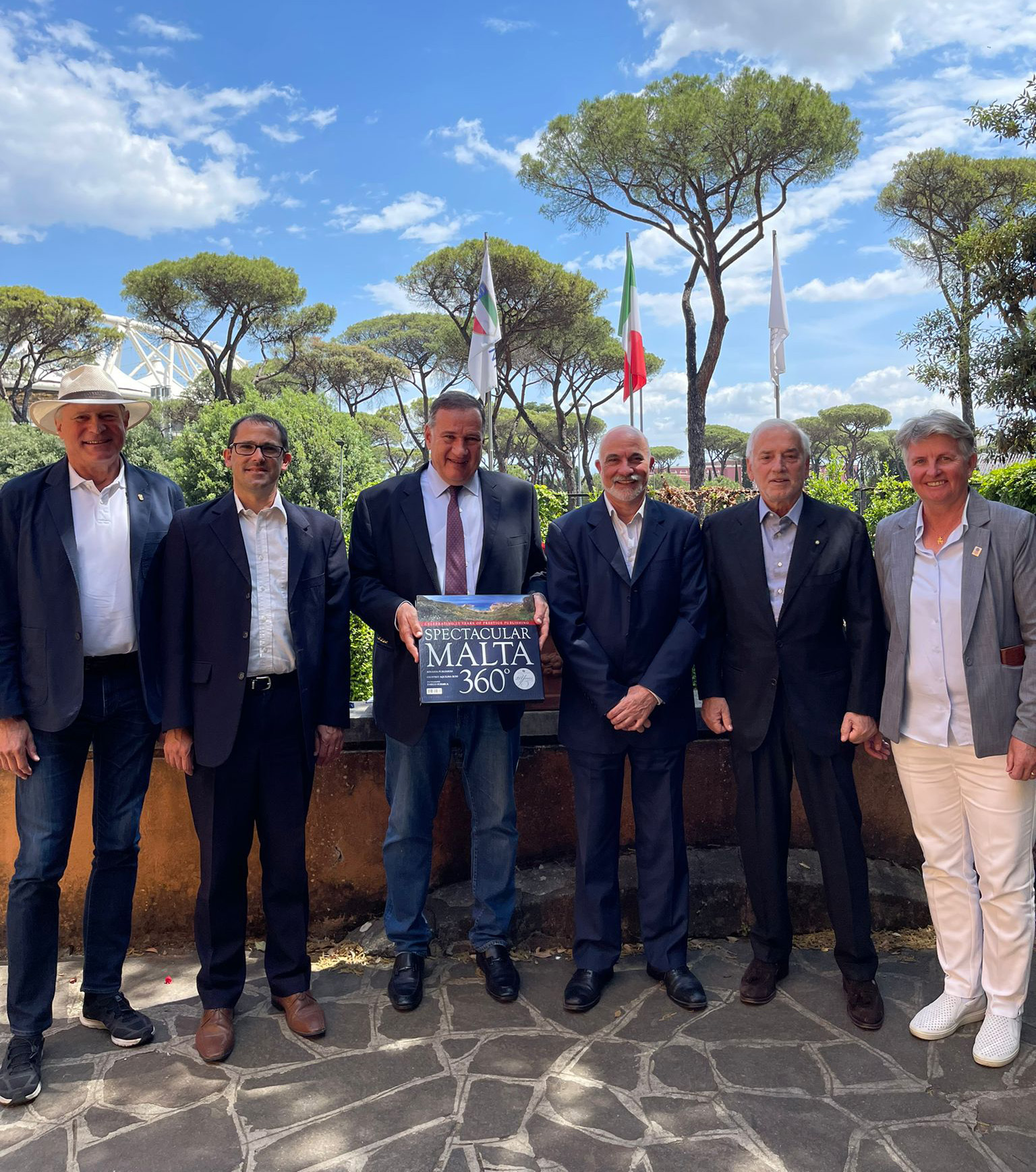 Earlier today the President of the Maltese Olympic Committee Julian Pace Bonello and Secretary General Kevin Azzopardi were welcomed at the headquarters of the European Olympic Committee in Rome by EOC President Spyros Capralos and Secretary General Raffaele Pagnozzi.
The meeting focused upon the preparations by the Maltese Olympic Committee ahead of the hosting of the next edition of the Games of the Small States of Europe in June 2023. President Capralos reaffirmed the EOC's support for this biannual event and stated that he was looking forward to see you Europe's nine smallest states back in action after the 2021 games had to be cancelled due to the pandemic.
President Pace Bonello said that Malta was eagerly looking forward to this sporting manifestation and is doing its best to ensure a top notch organisation.
Also present for the meeting were EOC Treasurer Peter Mennel and EOC Executive Member Liney Rut Halldorsdottir.