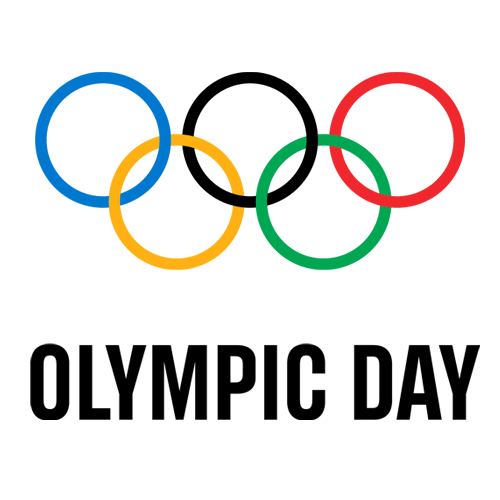 Virtual events to take place between the 23rd – 30th June.
Olympic Day is a world wide celebration, observed on the 23rd of June, which reminds us of the unifying of power of sport as well as the spread of the Olympic spirit across the world. In light of the forthcoming Olympic Games and the Covid-19, it has never been so relevant.
Whilst previously Olympic Day was celebrated by means of various initiatives, including a very popular fun run, this year's activities will take place in a different manner so as to observe Covid-19 protocols.
This year's Olympic Day Run will take place in a virtual manner and will kick off at noon on Wednesday 23rd June and will end on Midnight of the 30th June.    The Run is open to all members of the general public who can take part in  any of the following events –  2km Walk/Fun Run, 5km Run, 10km Run and a 25km bicycle ride.
The activities are not timed and those participating have the flexibility of completing the event at their convenience, within the period mentioned above.
"Olympic Day is not just a sports event, it is a reminder of the Olympic values and the imporance of sporting activity on a daily basis, striving for excellence in whatever we do and the discovery of the different sports that one can practice" explained Joseph Cassar, Secretary General, Maltese Olympic Committee.
Digital certificates and,  a number of limited edition merchandise will be given to athletes following participation instructions, which include the uploading of the actual activity by means of any activity tracking software (Garmin Connect, Strava etc), together with a photo in one of Malta and Gozo's Olympic themed venues.
"This year being an Olympic year, this event becomes even more relevant. It is an opportunity to share the Olympic spirit and serves as a reminder of the unifying spirit of sport.  Whilst we cannot host the usual fun run, we are still encouraging people to be part of this Olympic Day, albeit in a different way", commented Julian Pace Bonello, President, Maltese Olympic Committee.
All information and registration forms can be found on the Maltese Olympic Committee website –  http://nocmalta.org/activities/olympic-day-run-2021/.
Further information can be obtained by sending an email to [email protected]
The Olympic Day Activities are organised by the Maltese Olympic Committee through the Olympic Solidarity Programme.